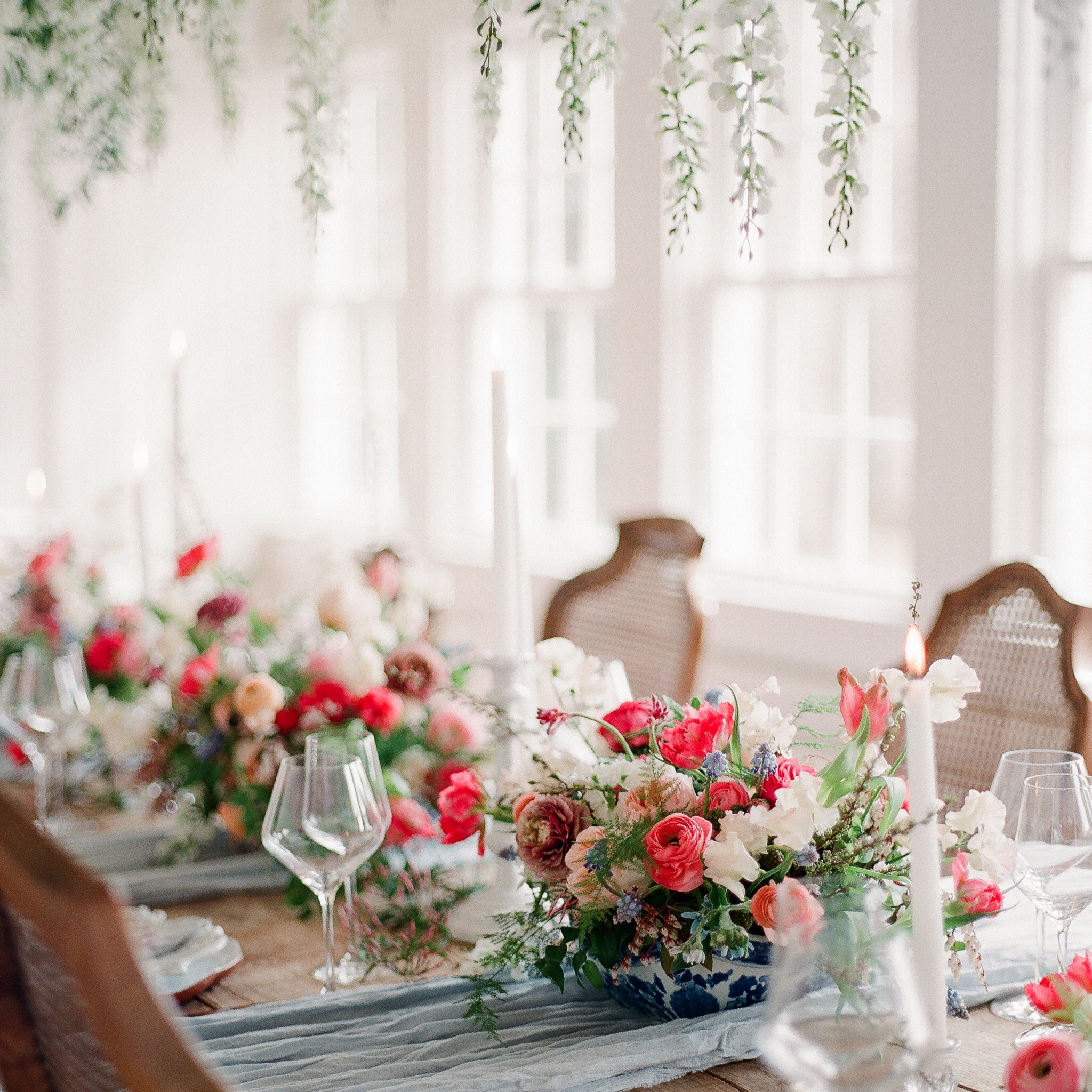 May 19-22, 2019
Hope Flower Farm, Waterford, VA
Workshop Agenda:
Sunday- 5pm- 8pm
Join us for a casual dinner in the manor house and a lively discussion about business procedures, marketing, client consultations, writing contract, sound business practices, pricing, and marketing. Holly will take you step by step through her process.
Monday- 9am - 5:30pm
Hands on designing with Holly of bridal bouquets, table scape, and wearables. Designs will be photographed. We will discuss the overall look of the photo shoot and begin production of a large installation that will be focal during the photo shoot.

Hear from Shira Savada, former wedding editor of Martha Stewart Weddings, regarding production of editorial worthy work.

Photographer Abby Jiu will discuss the importance of the florist- photographer relationship. Abby will also discuss how to create designs that capture beautiful eye- catching images worthy of publication.
Light breakfast and lunch included.
Tuesday-9am - 5:30pm
Today we hustle. We will be producing a fully built out photo shoot in conjunction with the Queen of Editorial, Shira Savada.

We will create several vignettes dripping with lush floral displays and trend setting designs. Our peony fields will be in full bloom and we hope they'll serve as a backdrop for some of the sets.

Flowers to include Hope Flower Farm's peonies, Alexandra Farms gardens roses, sexy ranunculus, flying tulips, trailing vine, and the finest spring has to offer.
Wednesday- 8am-10am-
Optional goodbye breakfast, we hope you can stay to say our goodbyes over breakfast (provided).
(Note: Designers who meet the Chapel Designer criteria will have the option of becoming a Chapel Designer at the conclusion of the 3-Day Virginia workshop. For criteria: click here)
TUITION:
Option 1:
$2600 (includes breakfast and lunch daily)
OR
Option 2: S O L D O U T
$3200 (includes lodging at Hope Flower Farm w/ breakfast and lunch on workshop days) We have 3 guestrooms (with one shared bath) available in the Tenant Farm House at Hope Flower Farm. To Register: Please email us at amym@hollychappleflowers.com to check availability and receive further instructions on reserving your spot.
*To learn more about Chapel Designer membership, click here.
Note: We will be designing in the barn and on the grounds of Hope Flower Farm. The barn is not climate controlled. You'll want to dress comfortably for full days of designing!